Printable Word Search Puzzle Generator
Create custom word search puzzles using word search puzzles generator. The objective of these puzzles is to find the listed hidden words. The words may be hidden horizontally, vertically, diagonally - forwards and backwards.
Parents and teachers can use these FREE printable word search puzzles for fun activities for kids in a classroom or homeschool. These family friendly puzzles are perfect to play on a fun family night, at a family picnic, during school breaks. These are great for all ages to play.
You can browse our pre-made templates to get started or create your own word search puzzles.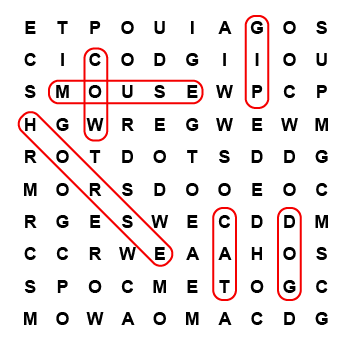 More Word Search Categories
Are you a teacher or parent looking for fun activity for kids? Our Word Search Generator lets you create educational and interactive word search puzzles. Word Searches are a great way to pass the time. Not only that, they also provide a great workout for your brain.
Here are some more benefits of playing Word Search Puzzles:
Word searches are great to boost learning
They have been found helpful in helping with improved memory - both long term and short term
They are known to help with advancing logical and strategic thinking
Help with expanding vocabulary
Strengthening spelling proficiency
Work on problem solving & preseverance skills
Free Printable Word Search Puzzles for Kids Looking for fun classroom activity for kids to play in your classroom? Our educational puzzles are perfect for teachers. Choose the premade puzzles or create your own.